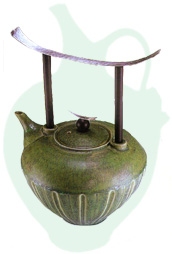 Bridget's influences come principally from the classical forms of European and Oriental ceramics.

These influences have come together in assured forms and technical concepts, to which she adds refined and individual touches.

Her work ranges from wide, open bowls to teapots & caddies with some pieces having innovative decorative detailing in precious metals, hand worked by the artist. All of her pieces are graced with a subtlety of finish and sophisitcation of glaze colour that makes them very collectable & much sought after.